Photo Radar cameras produce a strong flash that is reflected by PhotoStopper's spray coating on your license plate. The resulting captured glare makes the picture unreadable!
Overexpose your license plate to photo radar flash and protect your identity.
Since it is a clear spray-on formula, only you will know it is on your car.
Will not wash off with regular car washes.
It is easy to apply.
Try it today & prevent your next ticket ...


Third Party Reviews
Does it really work? Don't take our word for it. See unbiased third party reviews done by
FOX, CityTV & CTV News.
END code
FOX News
tests with an actual Photo Radar vehicle. They go on to suggest that you should use a spray & not a plastic plate cover. See the video for the reason why!
MORE NEWS REVIEWS


Tips:
Shake can before and during use.

Protect surrounding area from overspray.

Use in a well ventilated area.
For best results, re-apply yearly.

Always keep your license plate clean.

Steps:
1. Remove license plate and place on a flat surface.
2. Clean and dry license plate.
3. Spray in smooth even strokes until plate is saturated.
4. Wait about 20 minutes for plate to dry.
5. Repeat 3-4 times until plate has a nice glossy shine.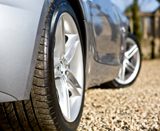 What you should know...
Photostopper is 99% effective & helps prevent tickets with flash-based photo radar: Red Light Cameras, Diamond (Bus) Lane Cameras & Undercover Photo Radar Vehicles.

If the system does not use a flash or the flash does not reach your plate (weak flash), your plate may be accurately captured.
However, if one application of Photostopper prevents even one ticket then it has more than paid for itself! For Best Results, please re-apply yearly.